Memory Framing- Products and Services II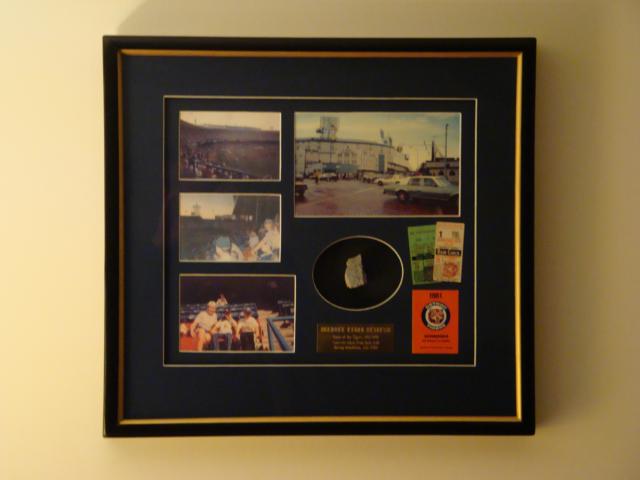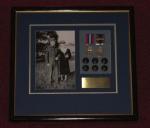 Dance Shoe Displays
Her first shoes! Combines 5"X 7" (potentially 4"X 6") photo with actual first dance slippers. 17"X 14"X 3" deep, wood frame, real parquet studio flooring backdrop. 
Sports Memorabilia
Signed Joe Carter bat with matted 1993 baseball cards of Carter and Pitcher Mitch Williams. Additional illustrations for 1993 World Series. Wood frame, plexiglass front. Bat Mounted without hardware. 
8" X 46" X 4-1/4" deep.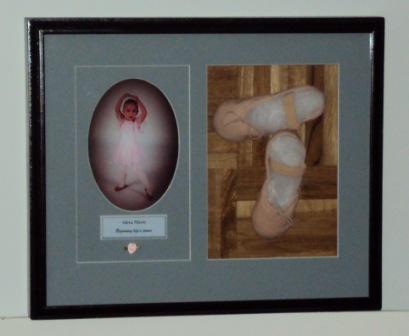 Historical Tribute
Past custom example: Tiger Stadium photos, ticket stubs, schedule, and recess containing concrete piece salvaged during demolition. Dimensions 21" X 22" X 1-3/4" deep.