Memory Framing - Medal Framing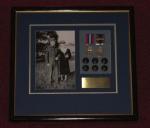 Military Medal Framing
Display military medals, badges, and other souvenirs with a photograph of the person who earned them. It's a once-in-a-lifetime gift for an aging veteran now, and an important part of your family history to put on display forever!
Past Custom Examples
Missing Medals? Need Duplicates?
Maybe you have a single set and want displays for other relatives; your veteran ancestor's medals have been lost; or they were never picked up, which happened frequently in the busy years restarting lives following the war!   
Memory Framing can source most sets of WWII Canadian service medals, and campaign stars for a reasonable additional charge (subject to market availability.) We can provide duplicates for either an existing set, or medal eligibility which can be documented by Veterans Affairs Canada.
In the case of medals not claimed, the veteran or his next-of-kin can request them now from Veterans Affairs, and they will be mailed out free of charge.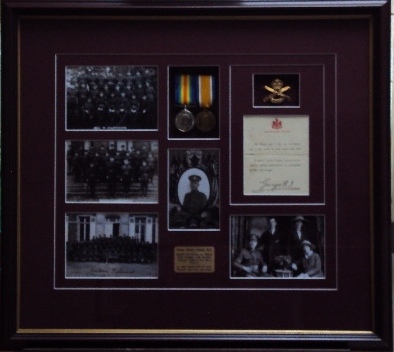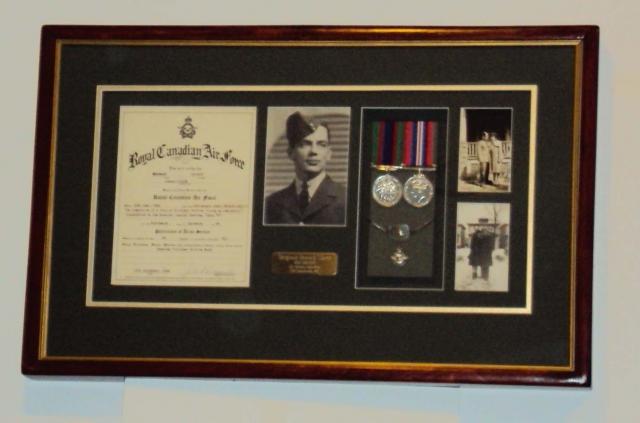 WWI Medal Display, Canadian Infantry
Assorted photos, including wartime wedding photo, medals and badges. 
Dimensions 22X25 inches
WW2 Medal Display, RCAF Officer
Medals, personal jewellery, period photos, Discharge Certificate. Double-click to edit text, or drag to move.
Dimensions, 17X27 inches