Memory Framing
D.I.Y. Medal Framing Kits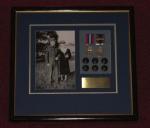 Advantages:
· Premium appearance, without the cost or delay of custom framing;
· Assembles in minutes without tools.
· Change the photograph or medals yourself anytime, and easily.
· The medals on display are accessible whenever you want them, and there's no need to part with them at any time during custom framing;
New DIY Medal Framing Kits from Memory Framing let you frame your own medals at home, and at your own pace.
Our premade and partially preassembled display kits are easy to use, including all hardware.
This new product is ideal for military medals, or other decorations such as the recent Queen Elizabeth Diamond Jubilee Medal.  
Now: Frame Medals at Home  
Mahogany molding, maroon mat, 3-6 medal size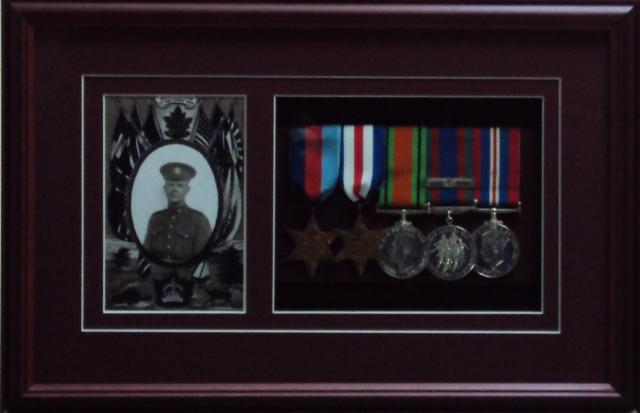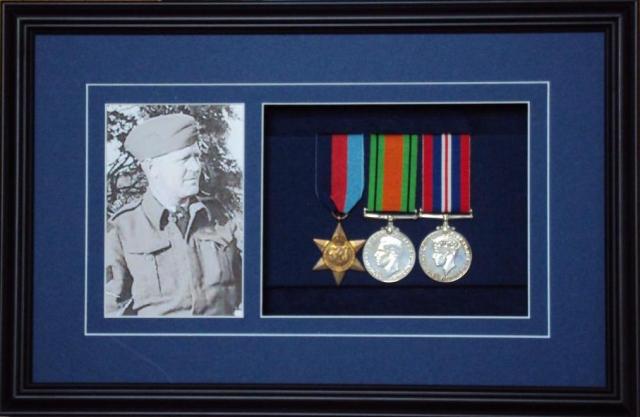 Black molding, blue mat, 3-6 medal size
Kit Product Description:
· Kits come in two sizes, for either 1-2 medals, or 3-6 medals.
· Both sizes have precut mats that will also accommodate a standard 4X6 inch photo.
· There are two colour themes; black frames with blue mats, and mahogany with maroon mats.
· Fabric-lined medal compartments.
· Complete instructions, mounting techniques provided for pin-back, brooch, or unmounted medals. 
· No tools required.